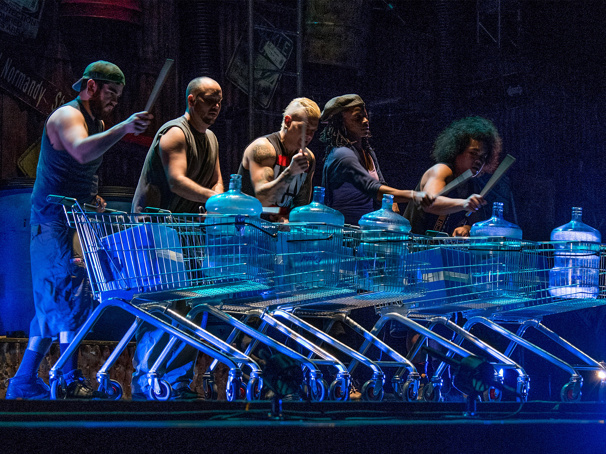 'Stomp'
About the Show
Get tickets to see 'Stomp' today!
Tickets are now on sale for the national tour of Stomp, which pounds into Albuquerque on February 20. The international sensation will play Popejoy Hall through February 21.

Stomp, created by in Brighton, England in 1991 by Steve McNicholas and Luke Cresswell, has been seen all over the world. An eight-member cast creates music and humor with commonplace objects from our daily lives, such as Zippo lighters, push brooms, wooden poles, garbage cans and inner tubes. These household and industrial objects find new life as musical instruments in this production that combination percussion, movement and visual comedy. A successful off-Broadway production has been playing in New York since 1994.

Stomp is explosive, provocative, sophisticated, sexy, utterly unique and appeals to audiences of all ages. The return of the percussive hit also brings some new surprises, with some sections of the show now updated and restructured and the addition of two new full-scale routines.

Get your tickets now to this high energy hit and see what all the noise is about!