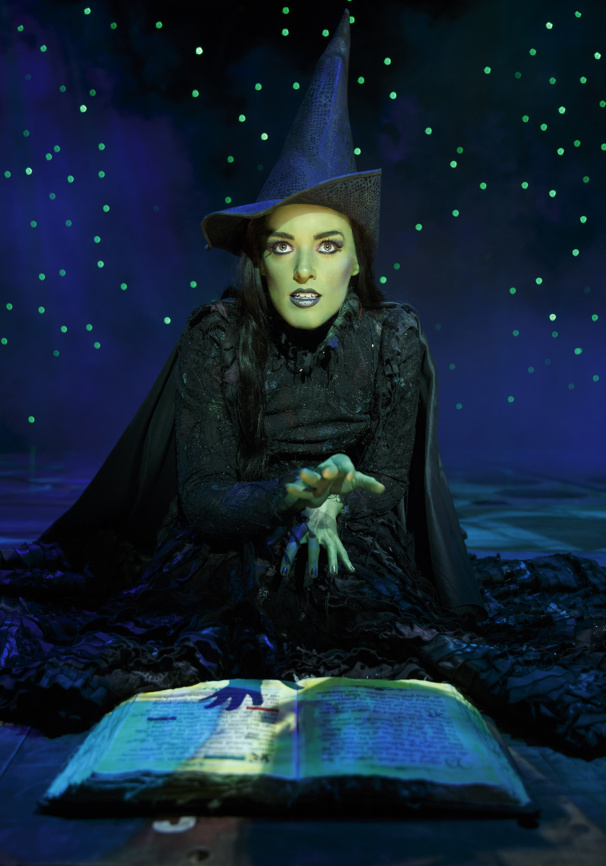 'Wicked'
About the Show
Tickets are now on sale for 'Wicked' in Albuquerque!
There's magic in the air as Wicked prepares to land in Albuquerque. Tickets are now on sale for the national tour of the hit musical. The show will open on October 17 at Popejoy Hall and close on October 28.

A vivid reimagining of the classic The Wizard of Oz, Wicked spotlights the untold stories of Oz's most famous characters: the Wicked Witch of the West and her unlikely friend, Glinda the Good. The show follows the tale of green-skinned Elphaba through the life-changing events that eventually label her "wicked." Fun for the whole family, Wicked is a tale about love, friendship and trust that reveals that there are two sides to every story. The Grammy-winning score by Stephen Schwartz features the songs "The Wizard and I," "Popular" and "Defying Gravity."

This magical tale stars Mary Kate Morrissey as Elphaba, Ginna Claire Mason as Glinda, Jon Robert Hall as Fiyero, Isabel Keating as Madame Morrible and Tom McGowan as The Wizard.

Begin your journey to the Emerald City, and get your tickets to Wicked today.